Forest park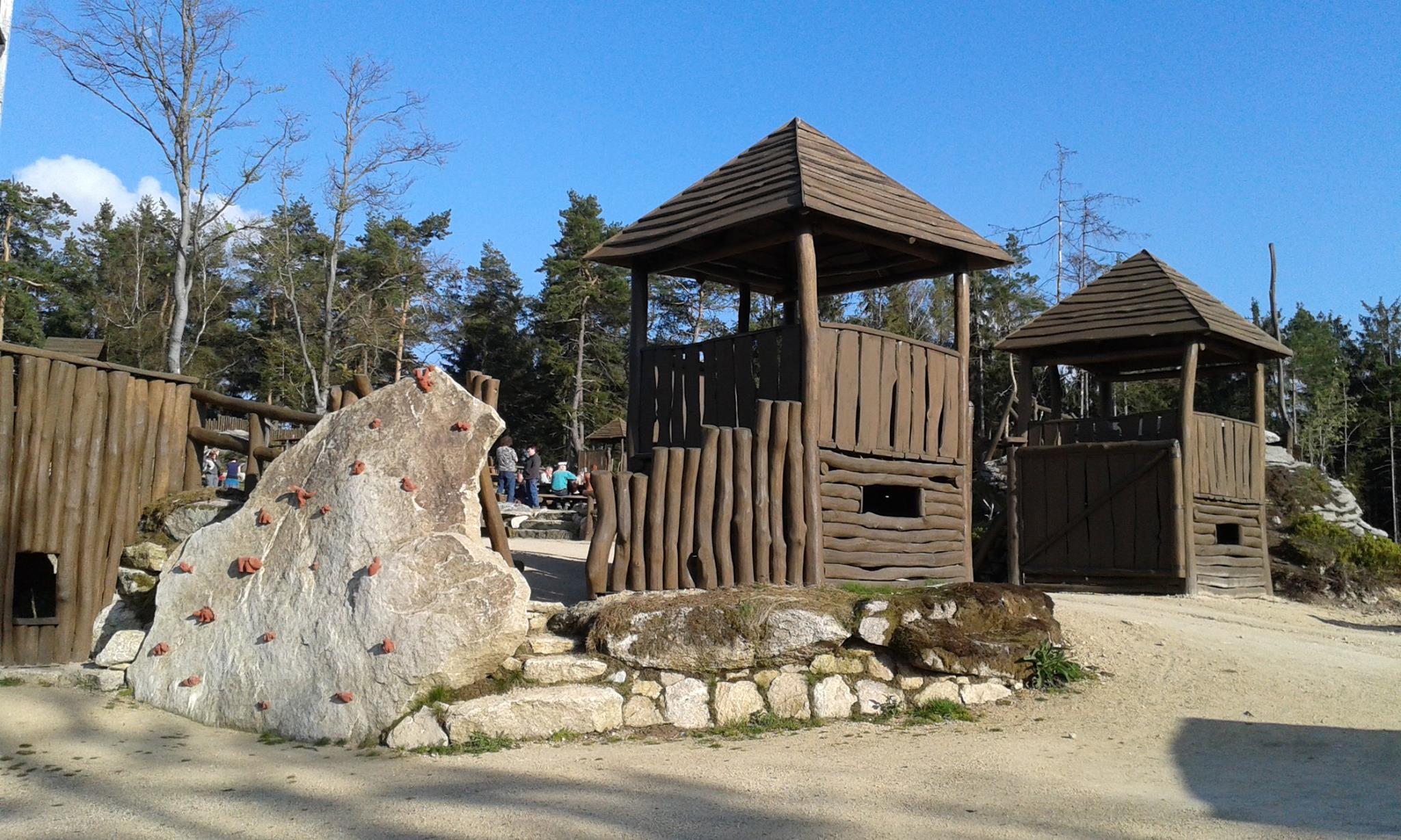 In year 2016 there was build an amusingly educational forest park called "U Jakuba" and two educational path around the lookout tower. Forest park increases the possibilities of using this place and offers the smallest visitors, bud certainly not only to them, full of interesting experiences during the game and nature recognition.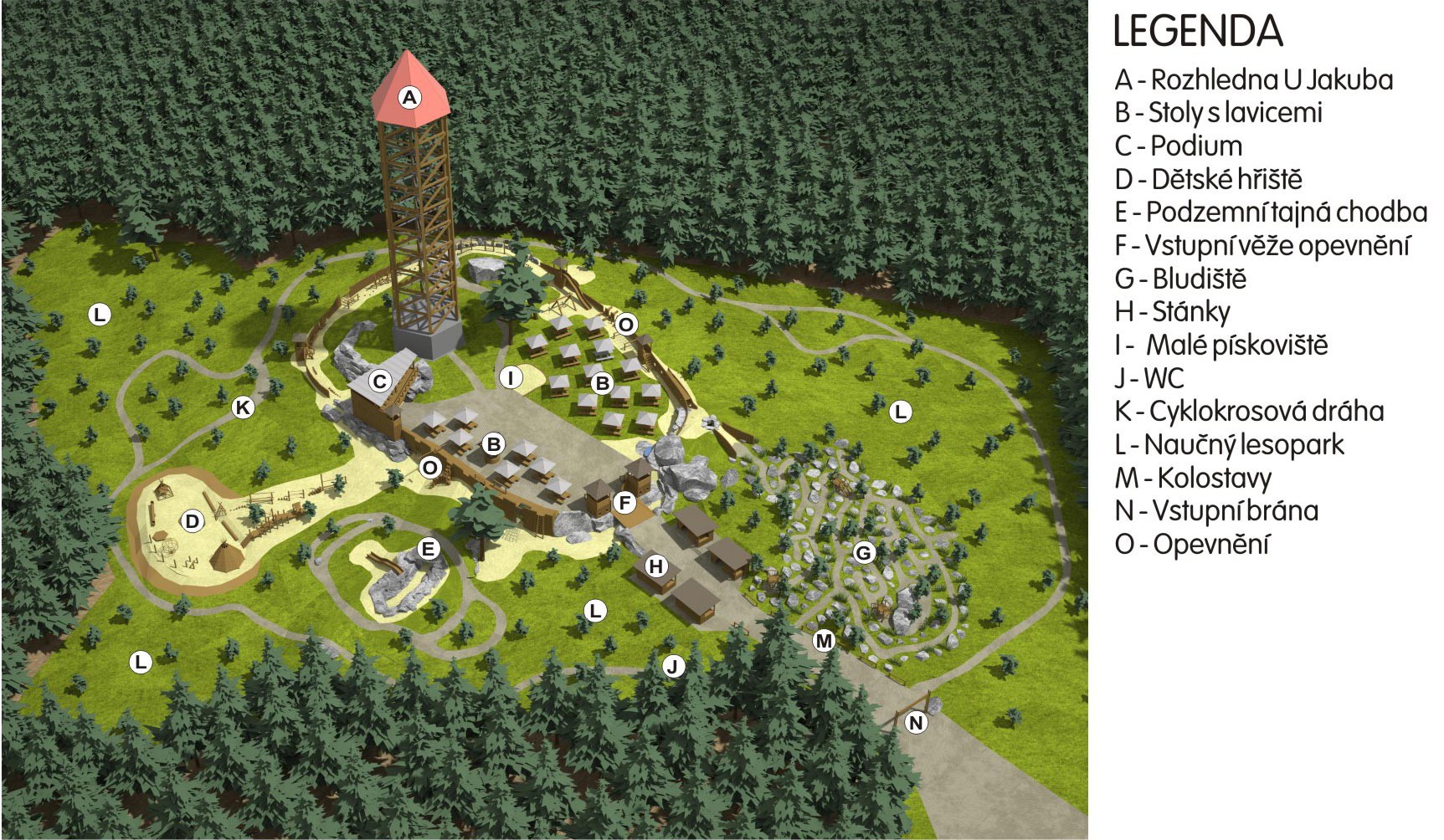 Part of the forest park are two entrance guard towers (F), natural labyrinth (G), Secret underground corridor (E), Children´s playground with climbing frame and slides (D), Sandbox (I), rope way slide (X),
educational forest park
(L), Stage (C), Stands (H), Small Bikepark (K) Toilets (J). Beautiful wooden statues of characters from fairytales - figures, animals and forest fruits are placed in the forest park.